Litecoin has passed the mark of USD 200 during the night and the rally continues. New all-time highs are made. Currently the price is above USD 250.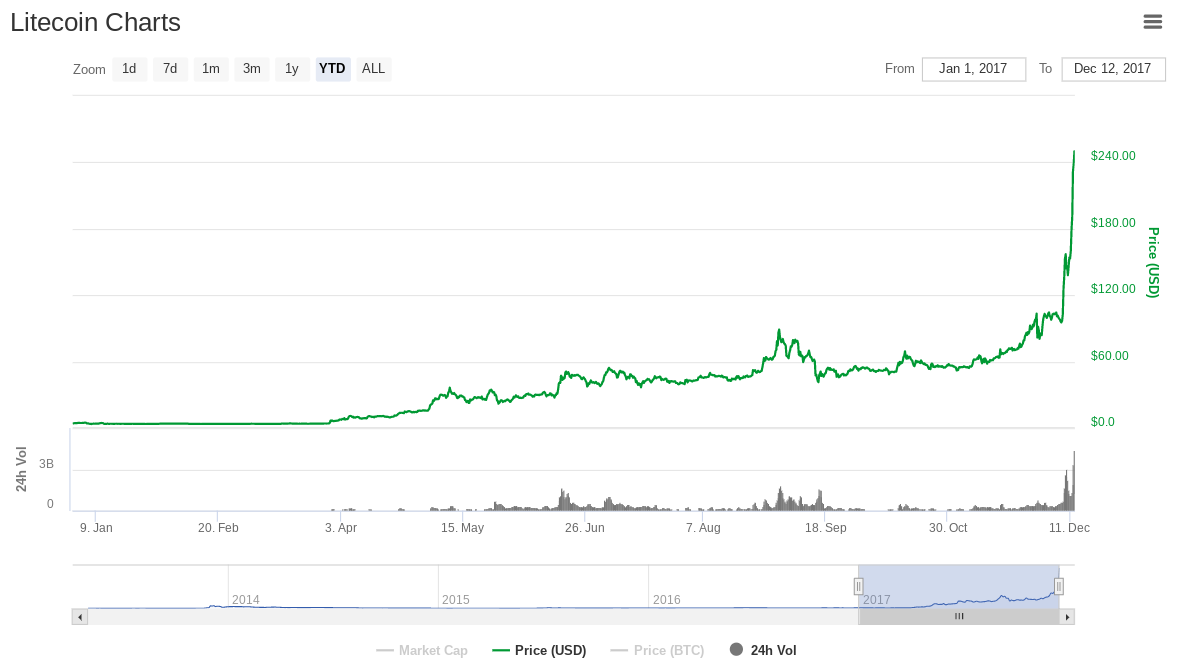 Price momentum
The year 2017 is ending with a lot of momentum for Litecoin. Looking at the cryptomarket, the attention has been on Bitcoin and Ethereum but the new player for now is Litecoin.
Over a 24 hour window the price has surged from over $150 to $250. Normally massive gains will lead to taking profits. So far this has not been happening. Perhaps the Litecoin community is strong.
Over 300,000 magical crypto friends on board this crazy ride! That's very humbling. Thanks everyone! pic.twitter.com/5Lkc4UriG6

— Charlie Lee [LTC] (@SatoshiLite) 12 december 2017
The new all-time high was set USD 254. Will Litecoin keeps it's positive momentum? One thing is sure, Litecoin is taking back its rightful place in the rankings of cryptocurrency. Currently market 4th with a market capitalization of 13 billion.